Ratauli Yuba Club is a non-profit Making organization which was established in BS 2047 (1991 AD ) in Mahottari District  and is affiliated with Social Welfare Council, of Nepal. It aims to promote socio-economic, social justices, environmental and political condition of the local people through rights-based, good governance, participatory and democratic process to eliminate social evils, illiteracy, ignorance, poor health, undemocratic norms, immorality, discriminatory practices, and environmental degradation.
Mahottari is one of the most backward districts if compared to other districts of terai. The continuous floods and flawed governmental policies have turned this district from a food surplus to a food deficient district.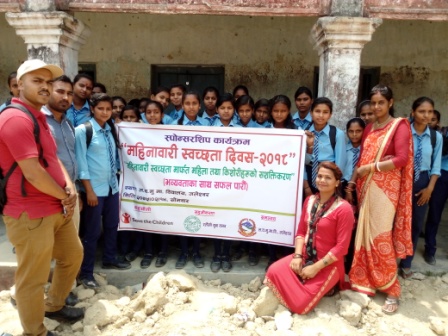 Objectives
The objective of RYC is to overcome the backwardness of Mahottari and other districts of terai through establishing NGO.
The program "Sammunati baal balika ko lagi" (Sponsorship) program has been conducting by Ratauli Yuwa Club (RYC) since August 2017 in support of...
read more